Pre-Order the Official Bloedel Conservatory 50th Anniversary Commemorative Booklet!
2019-12-31
Location: VanDusen Botanical Garden- Visitor Centre
To commemorate the 50th anniversary of the Bloedel Conservatory, we have created a beautiful photo-driven publication "The Jewel Atop Vancouver" to celebrate the rich history, contemporary captivating stories, and future vision of the Conservatory.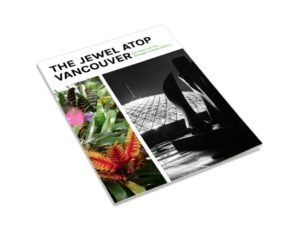 This 64-page colour publication covers: history and builders of the dome, education programs, birds, plants, and much more!
This commemorative booklet retails at $20
Pre-Order online today!

This magazine will start shipping December 2019, -just in time for the holidays.