Speaker Series is Back!
2021-09-16 6:30pm - 7:30pm
The popular Online Speaker Series is back! Register today for our September presentation:
Race and Outdoor Space: Perception and Access to Nature
Presented by: Jacqueline L. Scott and Ambika Tenneti
Nature – the birds, trees and rivers – are real. However, how we see and experience nature is shaped by race, place, time and culture. These also determine who has access to nature, whether it is in the city or the wilderness.
Speaker Bios: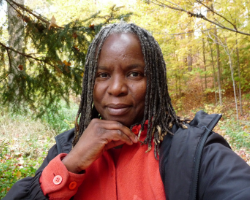 Jacqueline L. Scott Scott is a PhD candidate at the University of Toronto, OISE, in the department of Social Justice Education. Her research is on the perceptions of wilderness in the Black Canadian imagination. It is part of a wider project on the crossroads of race, place and nature. She is a leader in hiking and cycling with two outdoor clubs.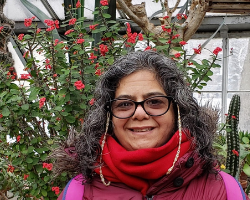 Ambika Tenneti is a Ph.D. candidate in Daniels Forestry at the University of Toronto. Her research on community engagement in the urban forest focuses on practices that include or exclude participation by recent immigrants. Since moving to Canada, she has volunteered with several public and non-profit organisations working towards enhancing community engagement in the urban forest, and stewardship. As a recent immigrant, she is passionate about engaging newcomers in environmental and civic issues.
Fee: $10
VBGA Members receive a 10% discount